Imperium Med 300 is a highly technological device for physiotherapy treatments through the provision of high intensity (up tp 250 Watts) energy flows (RF) that develop endogenous heat (diathermy). This equipment is designed to amplify all the biological effects in human tissues arising from the application of diathermy energy, enhancing the ability of elective and selective excitation / stimulation of irradiated tissues. The instrumentation additionally has a specific plug in optional mode of ultrasonic energy at low to medium frequency (40KHz-1MHz)
Imperium Med 300 highlights the capacitive / resistive mode of energy transfer, and without direct application of electric currents on the tissue, creates the movement of ionic charges of its own biological tissues (Endogenous thermotherapy).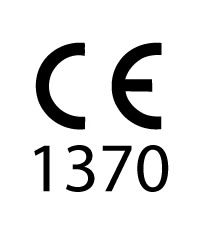 Imperium med 300: Action and effects of diathermy
Pain Releasing Action





Analgesic and desensitization with effect the reduction of the sensitivity on trigger points, deactivation of nociceptors, increased production and release of endorphins and increase of the pain threshold.
Neuromuscular Action (no diatermocontraction)

The effect of hyperaemia is proportional to the amount of energy delivered with consequent increase of bloodstream, lymphatic drainage, increased oxygenation of tissues and cell metabolism.
Neuro-Vascular Action

The effect of hyperthermia is proportional to the amount of energy delivered and thereby increasing the circumferential bloodstream, lymphatic drainage, increased oxygenation of tissues and cell metabolism
Read more - diatermologie >>
Operative Mode
Imperium Med 300 has different ways of working that identify different modes of therapeutic applications able to enhance the effectiveness of the therapy session itself and can give selective indication of the pathology.
These are :
Capacitive and/or Resistive Diathermy
Athermal
Hypothermal
Hyperthermal
Personalized
Low Frequency Ultrasound 40 KHz (Cavitation)
Breaking
Lipolytic
Personalized
Low Frequency Ultrasound 25 KHz (Dermoabrasive)
Epidermoabrasion
Sonophoresis
Personalized
Electro-Radioporation
Mesoporation
Personalized
A unique feature of imperium med 300

The most versatile platform "Plug & Treat".
There can be different and specific actuators connected to a single plug for different treatments, allowing one to pass rapidly from the radiofrequency function to the ultrasound function of low or medium frequency.



The device is equipped with the TSL (Thermis Saturation Level) a system of thermal saturation. Each handpiece is able to detect changes in temperature increases until it reaches the targeted temperature limit programmed. This device is useful to detect the exact amount of electromagnetic energy was applied as intended by the pre-selected program.



TECHNICAL SPECIFICATIONS - Imperium med 300


Capacitive Power 300 W max
Resistive Power 300 W max
RF Frequency from 300 KHz to 1 MHz
Dimensions: 48x43x22cm
Weight (excluding accessories): 14 Kg
Color display 5.7 inch TFt with 320x240 pixel resolution
Foot pedal
Options and power level can be selected using keyboard membrane and control knob from the equipment
Protection from static shock
Protection against accidental short circuits between the neutral plate and electrode
Equipment Classification IIa
Classification for electrical safety classification II, type BF