Imperium Thera 180 - Portable system, dedicated to the physiotherapic treatment of the body, in a zonal and segmental way, through the emission of the energy flows (radiofrequency) that develop endogenous heat (diathermy) and allows targeted and diversified rehabilitation therapies.
Imperium Thera 180 - owes its effectiveness to the combination of energy forms that, when wisely associated, integrate and harmonize the treatment through a non-invasive method ensuring a safe therapeutic efficacy capable of results that are:
Visible
Fast
Lasting in time
An innovative and up-to-date physical therapy that is particularly effective in painful osteo-articular and muscular diseases, capable of activating the selfrepair mechanisms of the body, without the direct application of electrical current on biological tissues but only with the activation and stimulation of the ionic charges of each tissue.
The free electric charges present in biological tissues are attracted and rejected by the electromagnetic flow, up to 1 million times per second (excitation currents), generating endogenous heat by these oscillations (the principle of the capacitor) at different depths in the tissue depending on the type of actuator used, the application time and the amount of energy delivered.
(
Out of Production
- accessories and maintenance only
or customized production)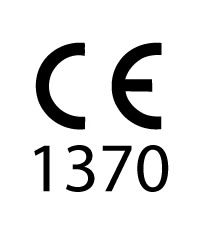 ACTIONS/EFFECTS OF THE DIATHERMY WITH IMPERIUM THERA 180


Neuro - Vascular Action
Hyperemic effect (increase in zonal bloodstream, lymphatic drainage, increased oxygenation and nutrition of the treated tissues).
Neuro-Muscular Action
Muscle relaxant effect (muscle trophic, decontracting and relaxing effect on the superficial and deep muscles, of smooth and striated type ones).
Neurotrophic Action
Regenerating and repairing effect (on all tissues with increased permeability, removal of catabolites with anti-inflammatory and anti-edema response).
Pain Releasing Action
Analgesic and desensitization on pain effect. Reduction of the sensitivity of the trigger points, release of endorphins, increase of the pain threshold, disactivation of the nociceptors.
Feature imperium THERA 180



The device is equipped with the TSL (Thermis Saturation Level) a system of thermal sauration. Each handpiece is able to detect changes in temperature increases until it reaches the target temperature limit programmed. This device is useful to detect that exact amount of electromagnetic energy was applied as intended by the pre-selected program.



TECHNICAL SPECIFICATIONS Imperium THERA 180
Capacitive Power 180 W max
Resistive Power 180 W max
Frequency of 500 KHz
Dimensions: 45x35x15cm
Weight (excluding accessories): 7,5 Kg
Foot pedal
Parameters and thermal and power levels can be selected using keyboard membrane and controlo knob from the equipment
Protection from static shock
Protection against accidental short circuits between the neutral plate and electrode
Equipment Classification llA
Classificaiont for electrical safety classification l type BF