TIGHTEN YOUR FACE
SLIM YOUR BODY


bquad Beauty is the best compromise for face tightening and body slimming.
Is the most powerful system in such a compact device, delivering all its energy in deep layers by preserving the surface of the skin.
THE NEW BEAUTY
APPROACH







Different methods to delivery the energy flows


1. Manual


2.
Automatic
(
APC
) with
three
protocols
for body:


Lymphatic
drainage

Sagging
skin
Liporeduction
/ Cellulite

3.
Automatic
(
APC
) with
three
protocols
for face:


Periorbital
drainage
and lifting
Face Volume Booster

Skin
restoration
---
FEATURES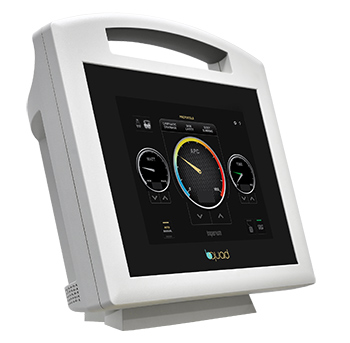 EASY USE

Latest generation colour 10" touch screen.
New management software approach for prompt and user-friendly therapies.



A PORTABLE DEVICE TO BRING EVERYWHERE
bquad Beauty is light and easy to transport. The best solution for face tightening and body slimming. bquad Beuaty central unit is only 3.7kg and cm 40x17x30h
DESIGNED TO OPTIMIZE THE
ENERGY TRANSFER
TO THE SKIN
bquad Beauty is one of the most powerful systems in such a compact shape, able to delivery the energy in homogenous way in deep layers while preserving the skin surface.
ADVANCED
CONTROL - APC
An innovative patented application of Adaptive Power Control (APC) able to manages the energy density delivered in the tissue
Patented n. 15200079.0
---


4POLAR
ELECTRODES RF
FOR BODY
AND FACE
TREATMENTS
Designed with
4 electrodes capable
of concentrate the energy in the target, allowing the operator to act also on
large area
in very
comfortable way
Patent
number: 202018000003566

bquad BODY
Greater concentration of RF diathermy


BODY treatment handpiece.

Thanks to its design, the user will experience a feeling of fullness in the area treated, a greater concentration of RF diathermy and a remodeling massage that helps to sculpt and define the body thanks to the hemispheric electrodes.


Among the most outstanding effects we have:

• Toxin elimination (lymphatic system)
• Vascular workout
• Microcirculation restoration (Cellulite)
• Vascular reinforcement flow
• Optimization of the mitochondria
• Skin firming and tightening
• Stimulating the muscular trophism
• Boosting the metabolism
• Increasing the production of collagen and elastin
• Proliferation of fibroblasts
• Drainage and oxygenation of the tissues
• Blood flow optimization
• Lipolysis action
• Skin firming
• Redefined silhouette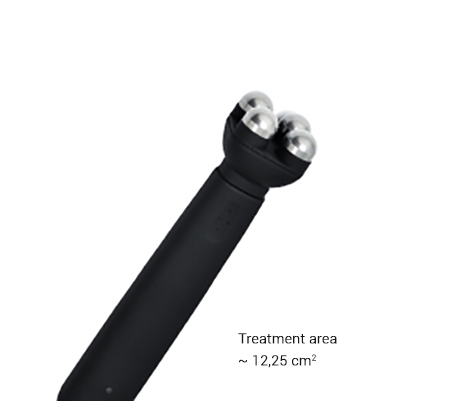 bquad FACE
Innovative patented hemispheric electrodes

FACE treatment handpiece.
Radiofrequency technology and the innovative hemispheric electrodes for a deep, extended and comfortable treatment on the face, neck and decolleté


Among the most outstanding effects we have:
• Lower eyelid drainage
• Festoons lifting
• Fine lines around the eyes
• Dermal and subcutaneous facial volumization
• Skin firming and reduction of fine wrinkles
• Remodeling of the face contour
• Skin lifting
• Skin rejuvenation
• Lifting, remodeling of the face and firmer skin
---