There are various forms of Beauty expectations depending on the lifestyle, culture and needs of the patients. That's why Brera Medical created for you the first device to offer customized protocols because everyone is unique.
In one device you can perform combined therapies for face. Discover our multilevel protocols to restore your skin.
Experience, Creativity and Intuition


to meet the needs of aesthetics

Brera Medical Technologies - made in Italy - is a pioneer in design and conception of aesthetic medical devices with 40 years of experience. Brera offers innovative solutions for the face and body in anti aging, aesthetic and physiotherapy. Brera has protocols for all parts of the body and every skin type. Our knowledge in physiotherapy leads us to understand and respect the human body. Muscles are the fundamental structure of a healthy body.

Imperium® MED 400 is the first and only electroemdical in the world with Diatermocontrazione ®, a technology based on Radio Frequency with an exclusive patented modulation that allows endogenous heating (Diathermy) while inducing massive muscle contractions. A unique instrumentation of its kind, expanding its fields of use and significantly reducing application times compared to traditional equipment.
FACE

TREATMENT

Imperium MED 400 is used in the aesthetic field to treat numerous imperfections like:

• Face wrinkles
• Loss of global volume
• Lack of glow
• Laxity of the face
• Acne

Treating the skin with diathermy, generates a localized increase of the temperature to boost the fibroblasts to create more collagen, elastin and hyaluronic acid. Thanks to a combined therapy during the same session where you clean, repair and nourish the skin, it allows you non invasive "lifting" effects with a natural look.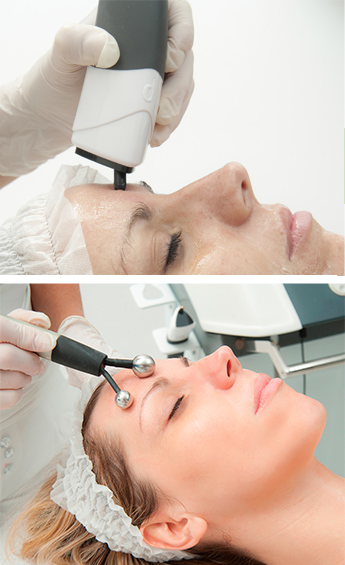 How RF Sculpturing by IMPERIUM ®
can improve the quality of your skin?


As we age, the skin diminishes and the skin loses volume and elasticity and hydration and the vascular tissue also decreases. As a result, the skin becomes thinner, softer, stressed and dehydrated. Endogenous heat produced by IMPERIUM® stimulation, over 2-4 months, causes the formation and growth of new collagen, with an improvement of the quality of the skin. After a session of Imperium, the skin will glow, the fine lines and wrinkles reduced and the jawlines more tightened

Other effects:

• Eyebrow lifting (treatment of forehead, more lively, less stressed appearance)
• Lifted cheekbones
• Reduction in nasolabial folds.
Immediate effect


without cosmetic surgery
Your body can still produce collagen, Imperium helps it do it
FACE CONFIGURATION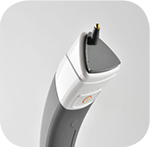 RF T-POINT
RF MONOPOLAR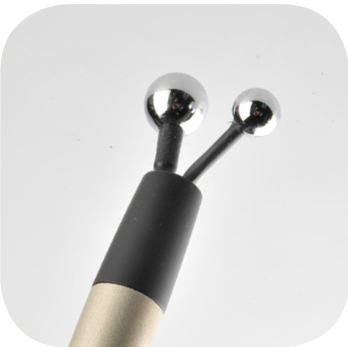 RF SPHERES

RF BIPOLAR
Configuration and other can change. Ask your dealer for optional probes and accessories not visible in this page.