A good reason to spend less
Imperium One is the best compromise between ease of use, portability and power among all the traditional equipment for Tecartherapy.

All this can be achieved at a very competitive launch price.

Ideal tool for rehabilitation therapists who want to use the traditional methods of diathermy already widely tested for years on the market. Handpieces capacitive and resistive easy to handle, suitable for the diathermic massage and which can be also associated with automatic therapies using fixed adhesive plaques. Operator Free.
Imperium One, such as the high-end models Thera and Med, has the HQF (high quality energy flow), developed by the laboratories Brera and that is always friendly, safe and deep on human tissues. So much power has never been so much tamed!
(Out of Production - accessories and maintenance only or customized production)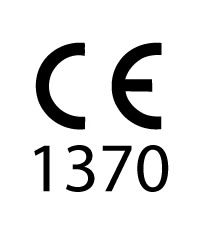 ACTIONS/EFFECTS OF THE DIATHERMY WITH Imperium ONE


Neuro - Vascular Action
Hyperemic effect (increase in zonal bloodstream, lymphatic drainage, increased oxygenation and nutrition of the treated tissues).

Neuro-Muscular Action
Muscle relaxant effect (muscle trophic, decontracting and relaxing effect on the superficial and deep muscles, of smooth and striated type ones).

Neurotrophic Action
Regenerating and repairing effect (on all tissues with increased permeability, removal of catabolites with anti-inflammatory and anti-edema response).

Pain Releasing Action
Analgesic and desensitization on pain effect. Reduction of the sensitivity of the trigger points, release of endorphins, increase of the pain threshold, disactivation of the nociceptors.
Feature imperium imperium ONE
RF Power 120 W, both in resistive and capacitive;
Manual Transmission (dynamic) and automatic (Static);
Straight interchangeable with recognition of handpieces.
SMART insertion;
In automatic mode, you can use two pairs of adhesive electrodes;
Ability to use a return plate to handle resistive (dynamic back plate);
Handpieces dynamic by forklift pockets with plates
interchangeable with diameter 55mm and 40mm both in resistive and capacitive
TECHNICAL SPECIFICATIONS Imperium ONE
Weight 9Kg
Dimensions 45x35x15h cm
RADIO-FREQUENCY
RF modality Monopolar
RF frequency 0,5 MHz
Output Power until 120 W
Output voltage until 75 Vrms
Area di trattamento
Treatment area:
RF CAPACITIVE:
24cmq electrode 55mm
12,5 cm2 electrode 40mm
RF RESISTIVE
24 cmq electrode 55mm
12,5 cmq electrode 40mm
Foot pedal
Parameters and thermal and power levels can be selected using keyboard membrane and controlo knob from the equipment
Protection from static shock
Protection against accidental short circuits between the neutral plate and electrode
Equipment Classification llA
Classificaiont for electrical safety classification l type BF